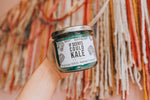 NEW UPDATES ON VEGETARYN!
There have been a lot of new updates in the past month on Vegetaryn and I wanted to keep you guys informed by telling you about all of them in a blog post!
I have added many new things to the site including:
I have collaborated with one of my fellow Biz Babez, Kiran from Wolven Threads, to bring you guys the most comfortable, stylish leggings made from recycled plastic bottles! How cool is that?! These leggings are sustainable, earth friendly, moisture wicking, incredibly soft, and super cute! 
HATS:
I have added two different types of hats to the site!:
WOOL-FREE HATS: I recently went to the mall looking for a cute fedora but literally every single hat I found was made from an animal. Luckily, I was able to source these amazing hats that are super cute, 100% vegan, & cruelty-free and look just like any other stylish fedora-- without doing any harm to animals! I've added two different styles that come in multiple colors: wool free hats w/ faux suede.
DAD HATS: The Dad Hat is the perfect accessory to complete any outfit! Whether you're going to the farmer's market or spending the day at the beach, this size-adjustable hat will keep the sun off your face and keep you looking cute af! Comes in four colors: black, forest green, denim, and beige with a pineapple patch! 
These candles are an Evil Queen x Vegetaryn collab and I am so excited about them! I had so much fun at the Evil Queen HQ smelling hundreds of scents until I found the best ones. Then Ida from Evil Queen used her expertise to make the perfect blend! These candles are 100% vegan, hand poured & made with love in the heart of downtown LA. They are non-toxic, have lead-free cotton wicks, and a 50 hour burn time! Two different candles are available on the site:
Lettuce Smell Plants- This candle is filled with cucumber, green tea, & eucalyptus. It is such an incredible combination, you must try it for yourself!
If Scents Could Kale- This candle is filled with cedar & saffron. It is (in my opinion) the best scent ever :)
These cards are a Paper Protégé x Vegetaryn collab. They are super cute, funny & punny, just the way I like it! Each card is handmade with love, measures 5.5" by 4.25", and made to order. We have cards for every occasion so go check them out now! 
***LAST BUT NOT LEAST, I AM COMING OUT WITH 100% ORGANIC TEES, TANKS, AND SWEATSHIRTS!***
Be sure to keep an eye out for the release of 3 new designs that are 100% organic, fair trade, ethically made in LA, & cruelty-free, using non-toxic and  vegan inks! You can learn more about the importance of organic fashion
here
.
Only select styles will be organic so the more orders we get, the more styles and designs will be switched over to organic cotton! Help me make organic & ethical fashion an every day thing!